We know this all too well, don't we? We have visited a seminar and plan to apply immediately in everyday life all the good and useful things we have learned. But reality gets in our way, and much about our good intentions goes up in smoke. LÖWENSTARK is structured as a 9-week online live course to ensure that you can truly change whatever you wish to change in your own life.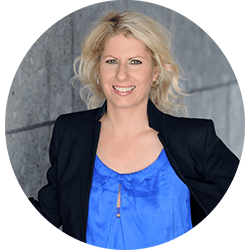 Just how can you do this?
In a group of a maximum of 20 Lions, we set out on the path to mental and physical health and defy the corona blues. Under the guidance of psychologist and seasoned resilience expert Corinna Spaeth your LÖWENSTARK experience journey will take you to the heights of your personal strengths with ease and joy.
Corinna Spaeth has gone through many crises herself. She has learned and experienced amazing things, which she readily shares, and which she has developed into a unique journey of experience. Her conviction is: "Crises turn people into winners. It's only our own mindset that decides! And this is exactly what you will learn in the LÖWENSTARK course program.
get to know concrete tools that will safely guide you to your mental and physical resilience, so that you are best equipped for current and future challenges
learn to rise above yourself and develop a system to break old habits
coach yourself to sit in the executive chair of your own life and enjoy successfully shaping your health, well-being and life satisfaction
learn to reduce stress effectively, virtually in a matter of minutes, and erect rock-solid pillars in your life that make you strong as a lion

Your benefits at a glance
Achievement of your personal goals, discussion of your own topics possible, successful implementation guaranteed by means of individual implementation tasks after each course unit

Self-coaching app with numerous advantages
Toolbox treasure chest for your own self-coaching and for coaching with clients and employees

Own buddy 

LÖWENSTARK- Community (exclusive, small group)
9 x 1.5 hours LIVE!

approx. one course unit every 2 weeks

Digital course manual

Manifold additional materials